solar road stud -good road warning light for drivers
solar road stud -good road warning light for drivers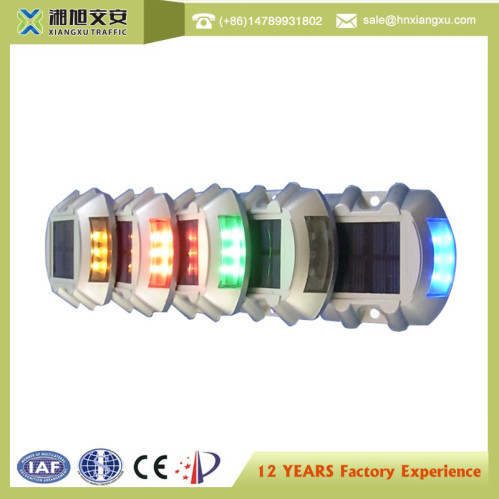 As we also know technology can change the world .
The emergence of solar road stud has changed our lives.
There are so many accidents happen everyday and everywhere .
Drivers should takes notice on road safety ,especially at night or foggy area
To avoid traffic accidents.
Solar road studs are flashing solar cell powered
LED maintenance-free lighting devices used in road construction
to delineate road edges and centrelines. Embedded in the road surface,
they are an electronic improvement on the traditional cat's eyes
in that they may give drivers more than a thirty-second reaction
window compared with about 3 secoat distances of about 900 m under favourable conditions.
nds for
conventional reflective devices.
The intense brightness of the LEDs makes them easily visible
The advantage of solar road stud :
1.Solar road stud can charge from sunshine ,it can save energy
and easy to use and install .
Our solar road stud has high compression resistance,
good weatherability, good sealing performance, high intensity function .
2.solar road stud will flash at night , to warn drivers focus on driving .
The warning function is good .
3.The road stud can also use at garden, villa,deck dock as deoration.
If you are interested in these road stud please feel free to contact us
At sale2@hnxiangxu.com