Prevent Your Signs From Being Stolen
Prevent Your Signs From Being Stolen
Stealing road signs is a time-honored tradition of mischievous youths, but the crime is not so harmless. Often stealing road signs, construction signs, or other signs posted to give drivers and pedestrians vital safety information can be dangerous.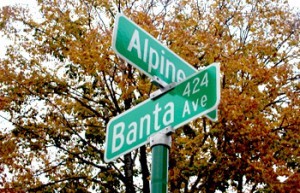 Sign bandits in Coalgate, Okla. Have been making news recently when local farmer Peter Thomas found 31 formally missing road signs in his pasture. This seemingly harmless prank can have great effects on drivers in rural areas like Coal Country where Thomas's farm resides. It is not only dangerous because confused drivers may stop abruptly or make a wrong turn to reorient themselves. It can also prevent emergency response from being able to find their way to a disaster costing them lifesaving response time. And constant sign replacement costs the county tax-payers as well. Read about Coalgate's sign thieves more here.

How can you prevent this theft when installing a sign? One way is with the proper Safety installation tools and accessories. We offer a wide variety of accessories for your sign needs, here are a few that are designed to prevent theft and tampering:
1. Tamper Resistant SignGuardian™ Chain Link Fence Bracket – These unique, patent pending, tamper resistant brackets are easy to install from one side of the fence and help prevent sign theft. It's Lock on Feature™ holds the SignGuardian™ securely to the fence mesh and it becomes tamper resistant once the sign or banner is installed. This feature is inaccessible behind installed sign. Available for signs with 3/8" mountings and signs with 7/32″ and 1/4″ mounting holes.
2. Tamperproof One Way Bolt Set – Complete with one way bolts and break away nuts. The design of the bolts only allows the user to install them, and the break away nut shears off to make it extremely difficult to remove.
3. U-Channel Post Tamperproof Sign Mounting Hardware – This hardware combines one-way bolts with two brackets that get mounted on the back side of the u-channel post.
4. Tamper-Resistant 2″ Chain Link Fence Sign Mounting Kit – Used with one-way bolts they act as a tamper resistant installation on chain link fences.
5. Round Post Sign Bracket – Tamper resistant post clamps to attach signs to 2 3/8 inch round posts. Using recessed nuts and one-way bolts, your signs are attached securely and will resist prying. Tamper resista
nt post clamps include two brackets, nuts, and one way bolts for the mounting of one sign with 3/8 inch diameter holes.