Driving on Main Roads in Winter
Driving on Main Roads in Winter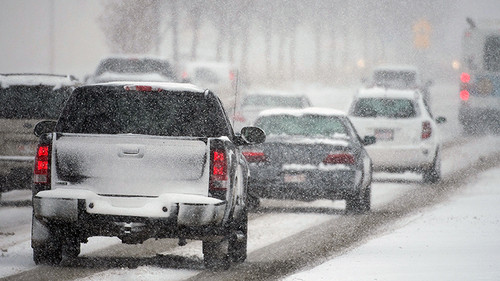 Find out when main roads and bike routes will be plowed and how they are prioritized.
Major Plowing Event
A major plowing event is declared when approximately 10 cm of snow accumulates. The Major Roads Plowing Map is activated and the City uses hired graders to help get the job done.
Throughout the winter, the City's snow and ice control equipment works around the clock, 7 days a week. The Major Roads Plowing Map does not include information on this regular winter maintenance or residential neighbourhood blading.
Priority roads will be cleared within 48 hours after the end of a snowfall, and crews will continue to plow to ensure traffic keeps moving.
During a major plowing event, roads are cleared in this order:
Freeways (excluding Anthony Henday Drive)
The Downtown Bike Network is part of the City's primary bike network. The City will make its best effort to plow and remove snow within 24 hours after the end of a snowfall. To help keep the bike lanes clear, crews will apply anti-icer, sweep, plow and blow snow as needed.