New Decatur traffic lights waiting on timing and phasing cabinets
New Decatur traffic lights waiting on timing and phasing cabinets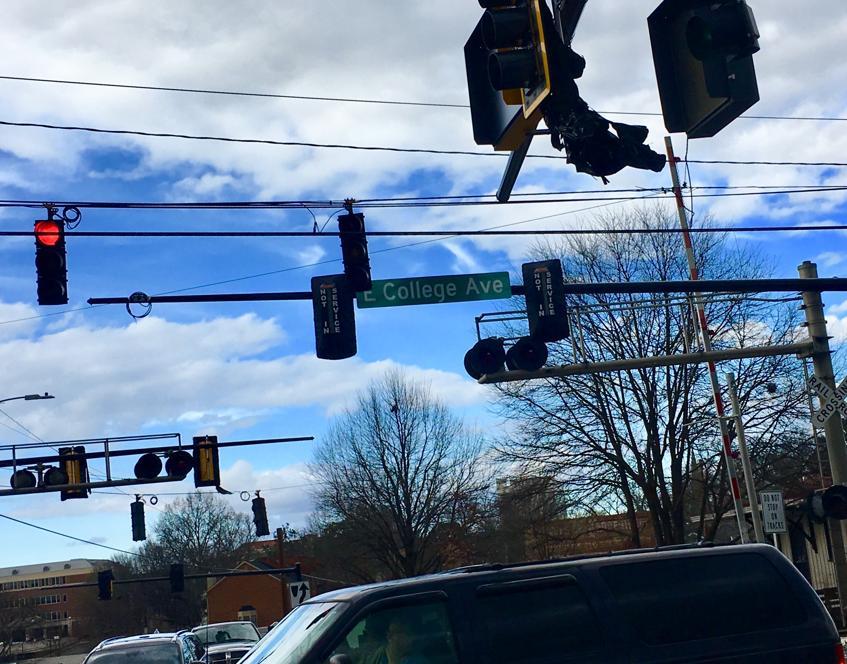 Two bundled new traffic signals still waiting for activiation. Decatur has seven new signals total awaiting arrival of two signal-controlling cabinets, probably next month. The signal on the left will provide one of three new protected left-hand turns, this one from Candler Street onto College Ave. Bill Banks for the AJC
Decatur has seven new traffic signals bundled and pending activation on East College Avenue at the North McDonough Street and Candler Street intersections. The reason, according to Deputy City Manager Hugh Saxon, is that the city is still waiting on two signal-controlling cabinets, one at each intersection, due for arrival next month.
Reconstruction finished several months ago on both of those unwieldy corridors, bisected by railroad tracks, or essentially four intersections crammed into two. Both received smoother grading and far better pedestrian accessibility. But part of the deal was also supposed to be a more efficient system of traffic signals.
"We're lucky to get these new cabinets," Saxon told the AJC. "Both have advanced technology with the timing and phasing. Once we get the cabinets we can do a traffic count and develop a new timing plan at both intersections with sensors in the road."
When the signals are finally unveiled there will be three new protected left-hand turns: one heading north on Candler and turning left onto College, and two in both directions on College turning left onto North McDonough.
Saxon added that he anticipates upgrades to Decatur's remaining traffic signals in 2020.