Smiling signs cut speeding in Brisbane's suburbs
Smiling signs cut speeding in Brisbane's suburbs
Speed-detecting signs have dramatically slowed down Brisbane drivers in suburban streets, the city's deputy mayor said on Wednesday as he announced a doubling of the devices.
Adrian Schrinner, also Brisbane City Council's infrastructure chairman, said more than 30 million motorists had been clocked by 26 signs since November 2013, 6.3 million of whom were breaking the speed limit.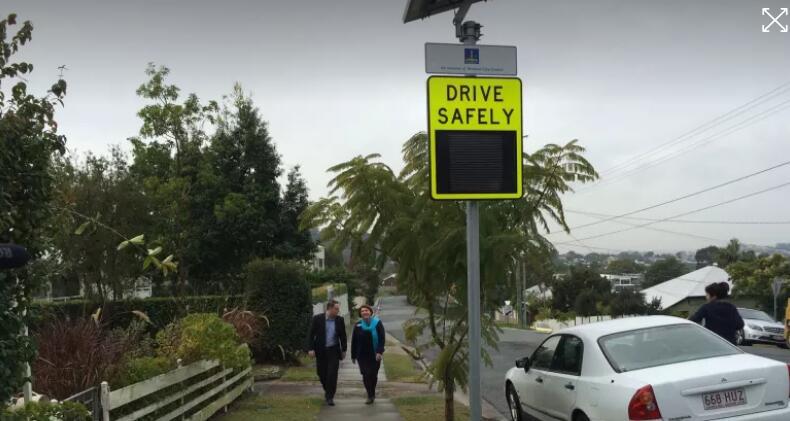 The signs detect motorists' speeds and respond with a smiley face if they are under the speed limit, and a "slow down" message if they are detected speeding.
That message was the only punishment for motorists because, unlike police speed cameras, the speed signs did not result in the issuing of fines.